Dr David Cook has recently joined as a Senior Lecturer in Business and Marketing, in the Department of Business and Law, School of Justice, Security and Sustainability, Staffordshire University, United Kingdom.
Although still occasionally mistaken for a student himself (admittedly less frequently these days!), David has over ten years' industry experience, working for organisations such as 3M, Kantar, Molson Coors, and most recently in a senior managerial role within the Commercial Team at Marston's PLC, as Customer Experience Manager. He is a certified Market Research practitioner, holding the MRS Advanced Certificate in Market & Social Research Practice.
Dr Cook has also worked within Academia for almost a decade, with previous Lecturer and Senior Lecturer positions held at Coventry University and Nottingham Trent University, teaching across a range of Business, Sport & Events, and Marketing courses, and is a Fellow of the Higher Education Academy. David also currently holds External Examiner roles at Birmingham City University and Nottingham Trent University.
David holds BA Hons (Business & Marketing) and MSc (Marketing Management) degrees from UCLan in Preston, as well as a PhD awarded by Coventry University on the topic: 'Sponsorship of Major Sport Events: A Creating Shared Value (CSV) Approach'. The study extended knowledge in four key areas: developing an understanding of how CSV principles can be applied in order to benefit different stakeholders; addressing a growing need for business sustainability considerations; exploring the potential of sport events as co-creation platforms; and advancing sponsorship management methods.
Dr Cook has published several peer-reviewed research papers in well regarded academic journals such as European Sport Management Quarterly, The International Journal of Voluntary and Non-profit Organizations, and The International Journal of Sports Marketing and Sponsorship, as well as providing a number of published chapters and case studies for academic textbooks. He is currently a member of the Editorial Board for the journal, Event Management.
David can be contacted at david.cook@staffs.ac.uk
Google Scholar: https://scholar.google.co.uk/citations?user=ysvO-nUAAAAJ&hl=en
LinkedIn: https://www.linkedin.com/in/djcook3112/
ORCID: https://orcid.org/0000-0001-6160-7904
Scopus: https://www.scopus.com/authid/detail.uri?authorId=57191884485
Research Gate: https://www.researchgate.net/profile/David-Cook-34
Related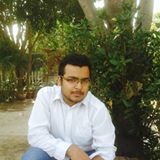 AuditStudent.com, founded by Rizwan Ahmed, is an educational platform dedicated to empowering students and professionals in the all fields of life. Discover comprehensive resources and expert guidance to excel in the dynamic education industry.