Book Review of Beezus and Ramona
The Children's Book Review
What to Expect: Family, Friends, and Siblings
Raise your hand if you have a little sister. Raise your hand if you have an older sister. Raise your hand if you find her annoying. Sister or no sister, Beezus and Ramona is a hilarious book about a nine-year-old girl named Beezus, short for Beatrice, and her relationship with her younger sister Ramona. Beezus and Ramona is published in multiple languages worldwide as part of an eight-book series. A movie titled Ramona and Beezus is based on many books in the Ramona series. 
Ramona is four years old and has a big imagination. She is constantly testing Beezus's patience and causing embarrassing problems, the kind of problems that cause the girls not to get along. Ramona likes to wear her handmade rabbit ears and pretend to be the Easter Bunny. She takes one bite out of every apple in a box, enjoys walking her pretend lizard named Ralph, invites 15 kids to her house without permission, and ruins two birthday cakes made for Beezus's tenth birthday.
The ruined cake—and potentially ruined birthday celebration—are the last straw. However, when she discovers that her mom and Aunt Beatrice had funny childhood experiences of their own, Beezus may realize that all sibling relationships have their challenges.
While having a sister like Ramona is not easy, it's hard not to love family. Thanks to sisters Beezus and Ramona Quimby, we learn that our family shapes a big part of who we become when we are grown-ups. Beezus and Ramona is so good. It's a riot! 
Buy the Book
About the Author
Beverly Cleary is one of America's most beloved authors. As a child, she struggled with reading and writing. But by third grade, after spending much time in her public library in Portland, Oregon, she found her skills had greatly improved. Before long, her school librarian was saying that she should write children's books when she grew up. Instead, she became a librarian.
When a young boy asked her, "Where are the books about kids like us?" she remembered her teacher's encouragement and was inspired to write the books she'd longed to read but couldn't find when she was younger. She based her funny stories on her own neighborhood experiences and the sort of children she knew. And so, the Klickitat Street gang was born!
Mrs. Cleary's books have earned her many prestigious awards, including the American Library Association's Laura Ingalls Wilder Award, presented to her in recognition of her lasting contribution to children's literature. Dear Mr. Henshaw won the Newbery Medal, and Ramona Quimby, Age 8 and Ramona and Her Father have been named Newbery Honor Books. Her characters, including Beezus and Ramona Quimby, Henry Huggins, and Ralph, the motorcycle-riding mouse, have delighted children for generations.
Looking For More Books Like Beezus and Ramona? Try These!
Book List: What to Read Next If You Love the Ramona Books
Ramona the Pest, by Beverly Cleary
Ramona the Brave, by Beverly Cleary
Ramona and Her Father, by Beverly Cleary
Ramona and Her Mother, by Beverly Cleary
Ramona Quimby, Age 8, by Beverly Cleary
Ramona Forever, by Beverly Cleary
Ramona's World, by Beverly Cleary
The Mouse and the Motorcycle, by Beverly Cleary
Bianca Schulze reviewed Beezus and Ramona. Discover more books like Beezus and Ramona by reading our reviews and articles tagged with Family, Siblings, and Friends.
How You Support The Children's Book Review
We may receive a small commission from purchases made via the links on this page. If you discover a book or product of interest on this page and use the links provided to make a purchase, you will help support our mission to 'Grow Readers.' Your support means we can keep delivering quality content that's available to all. Thank you!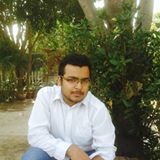 AuditStudent.com, founded by Rizwan Ahmed, is an educational platform dedicated to empowering students and professionals in the all fields of life. Discover comprehensive resources and expert guidance to excel in the dynamic education industry.