Book Review of Old Mother West Wind Tales
Sponsored | All opinions are our own
The Children's Book Review
Written and illustrated by Muz Murray
All Ages | 202 Pages
Publisher: Inner Garden Publications | ISBN-13: 9781999632748
What to Expect: Animals, wildlife, kindness, friendship, learning
Old Mother West Wind Tales is an updated and rewritten version of Thornton W. Burgess's classic moral tales that brings the natural world to life with the animated countryside and anthropomorphized animals—all in accessible rhyming prose perfect for modern readers.
Old Mother West Wind and her Merry Little Breezes see everything that happens in their part of the world. They've rescued the sweet baby Redwings in their eggs from the snatching hands of the farmer's boy, heard old Grandfather Frog telling tales about tails, and helped broken-hearted Mrs. Speckly Grouse take revenge on Jimmy Skunk for the destruction of her nest. Old Mother West Knows all the animals, from Reddy Fox to Johnny Chuck, Master Kingfisher Blue, Billy Brock, and even Tiddly Tom Trout—and she knows how to help them with their problems and adventures!
Each story is followed by informational pages about the animals featured, inviting readers to learn more about the wildlife the stories teach them to love and respect. Throughout the collection, moral endings teach readers about kindness, friendship, justice, and community, gently encouraging readers to learn more about themselves and nature. Nostalgic pencil and ink drawings illustrate each tale, bringing the creatures to life with realistic detail. At the same time, real-life photographs on the informational pages allow readers to compare fiction to real life. 
Old Mother West Wind Tales is a timelessly enjoyable collection, perfect for shared reading and discussion. 
Buy the Book
About the Author
Muz Murray (1940) Just before his 24th birthday, an out-of-the-blue experience of Cosmic Consciousness set Muz Murray on a path of rigorous mystical research and practice that changed his life and his whole concept of existence. His books reflect the insights and personal experience of his lifelong investigation into self-realization, including NDE and Samadhi states, and offer practical methods to awakening. His findings happily coincide with the revelations of the Sages of the past, whose often obscure statements he clearly explains. "Your writing is breath of fresh air!" says one grateful reviewer.
He began his career as a passionate surrealist painter (friendly with Salvador Dali) and became a theatrical Set & Costume Designer and actor in theatre and film and a BBC TV Scenic Artist. He was the founder-creator of the renowned "Gandalf's Garden" magazine and community in the London Sixties, becoming a British spiritual cult hero in the Flower-Power era.
Because of his 7 years of vagabondage, hitch-hiking halfway round the world—sleeping under the bridges with tramps in Paris, working as an elephant trainer (Tel Aviv) and Night-club singer (Acco); a rock-driller in King Solomon's mines (Timna, Israeli desert); deckhand on a tramp ship, and trekking down the length of Africa (being shot at by bandits, surviving knife attacks, hold-ups, poisoned darts, and an earthquake), crossing deserts, living with the Dervishes in Turkey and Iran, living three years as a wandering monk in India, as well as clinging to the outside of an express train for 10 hours through the night—he is described in the Media as 'the Indiana Jones of Yoga.'
For more information, visit: https://www.muzmurray.com/.
Dedicated Reviews allow authors and illustrators to gain prompt visibility for their work. This is a sponsored, non-biased review of Old Mother West Wind Tales. Learn more about getting a book review …
How You Support The Children's Book Review
We may receive a small commission from purchases made via the links on this page. If you discover a book or product of interest on this page and use the links provided to make a purchase, you will help support our mission to 'Grow Readers.' Your support means we can keep delivering quality content that's available to all. Thank you!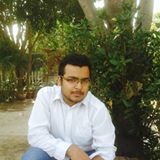 AuditStudent.com, founded by Rizwan Ahmed, is an educational platform dedicated to empowering students and professionals in the all fields of life. Discover comprehensive resources and expert guidance to excel in the dynamic education industry.