Thirty Talks Weird Love by Alessandra Narváez Varela is the young adult choice for this year's Global Read Aloud. Join classrooms across the globe as they delve into this thought-provoking novel in verse this fall. Read on to learn more about the book, hear from Alessandra, and download the Teacher's Guide. Keep an eye out for more as #GRA23 approaches!
About the Book:
Out of nowhere, a lady comes up to Anamaria and says she's her, from the future. But Anamaria's thirteen, she knows better than to talk to a stranger. Girls need to be careful, especially in Ciudad Juárez, Mexico—it's the 90's, and fear is overtaking her beloved city as cases of kidnapped girls and women become alarmingly common. This thirty-year-old "future" lady doesn't seem to be dangerous but she won't stop bothering her, switching between cheesy Hallmark advice about being kind to yourself, and some mysterious talk about saving a girl.
Anamaria definitely doesn't need any saving, she's doing just fine. She works hard at her strict, grade-obsessed middle school—so hard that she hardly gets any sleep; so hard that the stress makes her snap not just at mean girls but even her own (few) friends; so hard that when she does sleep she dreams about dying, but she just wants to do the best she can so she can grow up to be successful. Maybe Thirty's right, maybe she's not supposed to be so exhausted with her life, but how can she ask for help when her city is mourning the much bigger tragedy of its stolen girls?
Resources:
This thought-provoking, moving verse novel will lead to vital discussions on important topics—like dealing with depression and how to recognize this in yourself and others—through the accessible voice of a thirteen-year-old girl. Use these resources to address these themes with deep sensitivity and open mindedness:
Download the Teacher's Guide to help frame conversations and lessons with your students.
Read and share this essay by Alessandra about her journey growing into her bilingualism and how it influences her novel.
Visit the Global Read Aloud site to follow their reading schedule and join in the conversation online using #GRAThirty.
Praise for Thirty Talks Weird Love:
⭐ "Anamaria experiments with poetry structures and formats as she explores young womanhood and self-love. . . Fans of The House on Mango Street or The House of the Spirits will be riveted." — Booklist, starred review
⭐ "This is a moving story of a girl on the cusp of womanhood who learns to empathize with others' sadness and finally to care for herself. A must for every library given its timely themes, international setting, and authentic protagonist voice." — School Library Journal, starred review
"A lyrical, deeply-felt portrayal of a young woman's love for a broken city and a broken self, and the hard-won emergence of hope." — Francisco X. Stork, author of The Memory of Light
"Thirty Talks Weird Love is an inventive, time-shifting novel-in-verse about El Paso's border with Juárez and how thirteen-year-old Anamaria displays the wonders of her mind and fights the most important battle we all face, against ourselves." — Sergio Troncoso, author of Nobody's Pilgrims and A Peculiar Kind of Immigrant's Son
Related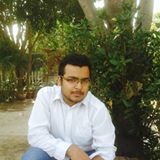 AuditStudent.com, founded by Rizwan Ahmed, is an educational platform dedicated to empowering students and professionals in the all fields of life. Discover comprehensive resources and expert guidance to excel in the dynamic education industry.