This is a rock formation in Colorado Springs.  When I first saw it I thought it was an old castle.  There is actually another formation called Castlerock. 
How did this form?  What kind of rock is it?  What will it look like in the future? 
I am actually going to do my own authentic project and research, and make a scrapbook page of all of the rock formations I saw in Colorado. It will be a very big scrapbook!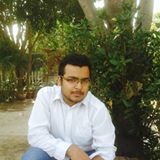 AuditStudent.com, founded by Rizwan Ahmed, is an educational platform dedicated to empowering students and professionals in the all fields of life. Discover comprehensive resources and expert guidance to excel in the dynamic education industry.