Commercial appraisal review assignments flow from different types of clients, each with their own intended use, required scope of work, and set of concerns for the reviewer to be aware. The intended use and the intended user are equally as relevant in an appraisal review assignment as they are in any appraisal assignment. Everything in the appraisal review report should be directed to being understood by the intended user(s) for their intended use.
Here are four types of commercial appraisal review clients, followed by insights and tips for appraisal reviewers when performing assignments for each client type:
Attorneys
Government clients

Federal agencies
State agencies
Municipalities

Financial institutions
Private parties
1. Review assignments for attorneys
Carrying out a review for an attorney client typically requires you to review an appraisal that has been performed for the "other side" of the litigation. In addition to reviewing an existing appraisal, these assignments sometimes entail performing a new appraisal for your client. Your written review report will likely be a reference point for the attorney(s) during cross-examination, and the scope of work might involve a deposition or court testimony.
The reviewer would most likely produce a report that explains any and all identified issues. Depending on the severity of the identified issues, the appraisal may be determined to be misleading or in the case of litigation, the reviewer's findings may aid the jury or the arbitrator in their final decision. This is one of the most detail-oriented types of review assignments, and typically the highest-paying work available.
Free Guide: Learn how to maximize your earnings by becoming a commercial appraiser. Get your free copy of the Appraisal License Upgrade Guide.
2. Review assignments for government clients
Federal agencies will typically require the reviewer to determine if the report has been prepared in accordance with the Yellow Book. Consequently, most work for government clients requires the reviewer to have knowledge of and competency with Yellow Book regulations. Other government or federal agencies might ask the reviewer to examine a report's compliance with a different set of regulations. Competency is always of the utmost importance.
Review work for state agencies typically pertains to eminent domain. In these cases, the reviewer must be competent with eminent domain appraisal practices and state laws on takings. Review work for a state taxing authority will require knowledge of state tax laws.
Review work for municipalities may come from local tax assessors, takings for local roadways, or audits of city owned properties. A government entity may require an appraisal review before approving the expenditure of capital improvement funds.
3. Review assignments for banks
Regardless of where they are located throughout the country, credit unions and banks of all sizes follow the same appraisal regulatory requirements, which are laid out in the Interagency Appraisal and Evaluation Guidelines. Completing a review assignment for any financial institution will require knowledge and understanding of these guidelines.
In addition, there are federal laws and federal agency regulations (e.g., Dodd-Frank) that govern how financial institutions (and their reviewers) are able to interact with appraisers. Failure to comply with these regulations can legally impact the reviewer and the client, sometimes resulting in hefty fines.
Assignments for financial institutions require the reviewer to examine an appraisal for credibility and reliability pertaining to lending purposes. The client will want to know whether they can make lending decisions based on the appraisal and the level of risk exposure. This is the most prevalent type of review assignment, but also typically the lowest paying. assignments for banks:
Both USPAP and the Interagency Appraisal and Evaluation Guidelines are relevant for a review assignment completed for a financial institution.
Many small banks send all review work to a single contract reviewer. If this is your situation, it would be wise to build relationships with 2-3 back-up reviewers for vacation or peak times.
4. Review assignments for private parties
Work for private parties might include:
Tax appeal work – for the tax payer or for a tax appeal firm
Divorce proceedings
Company mergers
Insurance companies
Pension funds
Wall Street firms
Review work for individuals
Reviews for private parties are the least clear-cut assignments. Use your engagement letter to clarify the scope of work and consider getting your fee up-front if the client is relatively small or unknown.
Related CE Course: Learn more with our course, Introduction to Commercial Appraisal Review.
Editor's note: This post was originally published on December 24, 2021 and updated on April 11, 2023.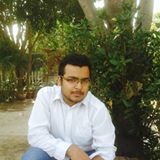 AuditStudent.com, founded by Rizwan Ahmed, is an educational platform dedicated to empowering students and professionals in the all fields of life. Discover comprehensive resources and expert guidance to excel in the dynamic education industry.