Health and social professionals, as well as users, are being invited to share feedback on the Isle of Wight Council's lifeline service that helps people to live independently in their own homes.
The consultation, 'Wightcare customer survey', is open now and will close on 18 May 2023. Feedback from the consultation will help shape the future of the Wightcare service.
Wightcare is a telecare service provided by the Isle of Wight Council and used by hundreds of residents every month.
It provides vital support to those who need help due to age, disability, isolation, illness, or vulnerability with care technology solutions and 24-hour call-out services.
The service, which currently offers community alarms, telecare, and telecheck services to enable people to live more independently in their own homes, is reviewing the packages of service provided.
As part of this work, the team is asking people who use the service and anyone who has an interest in its future about how well Wightcare meets their needs.
Councillor Karl Love, Cabinet member for adult social care and public health, said: "We are asking people to complete a short but important questionnaire to support the ongoing development of the service.
"We are interested to hear from people who currently access the service, their friends and family members or those who may need the service in the future. We truly value your comments, concerns and suggestions."
This community alarm service works via a special alarm unit that has a built-in button that the user presses for assistance. The alarm can be activated by a pendant, which is worn around the neck or on a wristband. Pressing the button will send a signal automatically to the Wightcare response team.
At this point, the team can speak with the user and assess their needs without using a phone.
When needed, the Wightcare team can get in touch with the user's emergency contacts and send out mobile responders to assist them. If emergency services are needed, Wightcare stays on the line with the person until help arrives.
The telecare service connects any additional equipment with the user's community alarm system that can be tailored to their individual needs. These might include motion sensors that detect slips, trips, and falls; sensors to detect environmental dangers, such as fire or gas; or sensors that detect movement, such as a door opening or closing.
The sensors are monitored 24 hours per day by the Wightcare response team to help the person feel safe at home.
Finally, the telecheck service offers welfare calls to check that individuals are safe and well. The council also offers social calls for a friendly chat and catch-up.
Telecheck provides both short- and long-term support for the user with a change in circumstances; when returning home from hospital; with feelings of loneliness and isolation; or whose families and support networks are away, on holiday, or temporarily unavailable.
Prices and the different options available from Wightcare can be found here.
Related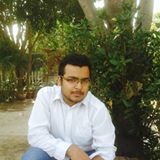 AuditStudent.com, founded by Rizwan Ahmed, is an educational platform dedicated to empowering students and professionals in the all fields of life. Discover comprehensive resources and expert guidance to excel in the dynamic education industry.