The eleven names alphabetically arranged in Lucy Scholes's collection belong to writers whose work appeared in the welcoming pages of Horizon, the Listener, the Strand Magazine and the New Yorker in the 1940s and 1950s. Four are familiar from anthologies such as The Penguin Book of the British Short Story. Four are by popular novelists. Three are almost unknown.
What they share is a mood, an anxious awareness of a threatening wider world. The Second World War is present in the "war-broken towers of Europe" that disturb the thoughts of Elizabeth Bowen's Irish characters as they go about their lives in "Summer Night". It is there in "The Land Girl", Diana Gardner's sardonic first-person story of a young girl asserting her independence, and in "Listen to the Magnolias", Stella Gibbons's carefully considered portrayal of a middle-aged widow's fear of "the Yanks" who are to be billeted on her. A characteristically odd angle is taken by Sylvia Townsend Warner in "Scorched Earth Policy", her strange tale of the "positiveness of destruction", in which Colonel Edmond Pomeroy and his wife make detailed plans to destroy their home ahead of the Nazi invasion. In other stories the threat is shown in alien forms that enter the everyday world: Daphne du Maurier's closely described marauding birds bent on destruction in "The Birds"; Elizabeth Jane Howard's canalside phantoms in "Three Miles Up". Unhappiness and fear rule the lives of the put-upon women in Penelope Mortimer's "The Skylight", a horrifying tale of a mysteriously mislaid child, and in Elizabeth Taylor's "The Thames Spread Out", a nuanced portrait of a kept woman trapped in a flooded Thames-side villa. In rural settings the surroundings are menacing: a dark, empty street with "not even a cat wailing", "an infinity of water", "an empty rolling landscape". Sounds are frightening too, as the book's title suggests. Houses are barred against invasion, with blackout screens and bolted doors.
What is under threat is the ideal of an old-fashioned life, delicately described in terms of lace mats and napkins, a vase of pink roses, photographs in silver frames, warm beds and firesides. The Pomeroys' Huntingdonshire home is a case of full "septuagenarian hoarding", a product of war and economy seen in jars of marmalade and collections of string, corks, empty cotton reels and rubber bands. Gibbons's depiction of 14 Dyneford Road is of a settled prewar bourgeois house with ample rooms, a cosy kitchen, a landing and "bits of brass". In such surroundings uneasiness finds a place and settled lives are upturned in a rush of rebellion. Having made serious mischief, the land girl departs with her suitcase; the bored mistress leaves her home; a distraught mother weeps and rages outside the holiday villa she has rented. In "The Cut Finger" by the little-known Frances Bellerby, a small child's bleeding finger is emblematic of the pain she feels after seeing her mother weeping on the sofa. "Shocking Weather, Isn't It?", Inez Holden's characteristically spare story, is a meditation on prewar transgressions, which have also now found their place. "The First Party" by the Indian journalist Attia Hosain is a disturbing vignette of 1940s India seen through the eyes of the young Indian bride of a British officer. The sight of drinking, dancing British wives, with their red painted nails, tight dresses and short hair, lights a flame of anger in the girl, who tries "to deny her lonely unhappiness with contempt and moral passion". As in other stories here, unflinching emotional honesty is prized. There are no love stories and much infidelity.
No matter how unsettling the atmosphere, the confidence of the writing is unvarying. Humour is a faint flicker ("She talked to herself a great deal nowadays"). Horror is a device. The practised setting up of a mystery to be later revealed is characteristic of a period when a clever plot and a decorous style were prized. The old-fashioned names – the Major, Aunt Fran, Swithin, Dollie, Mrs Bestwick – indicate character in place of any physical description, and the dialogue is as terse as the stories' titles. There is often a sense of the author standing back as she skilfully manipulates the reader's response. As well as introducing some little-known writers, Lucy Scholes offers a way of seeing women's writing differently. In support she quotes Cyril Connolly's editorial note from the January 1944 edition of Horizon:
Horizon will always publish stories of pure realism, but we take the line that experiences connected with the Blitz, the shopping queues, the home front, deserted wives, deceived husbands, broken homes, dull jobs, bad schools, group squabbles, are so much a picture of our ordinary life that unless the workmanship is outstanding we are prejudiced against them.
Lindsay Duguid is a freelance writer
Browse the books from this week's edition of the TLS at the TLS Shop
The post No love, much infidelity appeared first on TLS.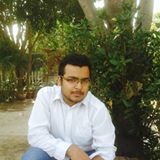 AuditStudent.com, founded by Rizwan Ahmed, is an educational platform dedicated to empowering students and professionals in the all fields of life. Discover comprehensive resources and expert guidance to excel in the dynamic education industry.