middle school studio
"Success is not final, failure is not fatal: it is the courage to continue that counts." – Winston Churchill.
This quote perfectly encapsulates the spirit of resilience demonstrated by the learners this year. They have faced numerous challenges but have kept pushing forward and have not given up.
Now that we're coming to the end of the school year, it's time to reflect on all the hard work and dedication that has been put in by the learners.
It's been a challenging year for everyone, but they have shown resilience and perseverance in the face of adversity. They should be incredibly proud of themselves for making it to the year's last session.
During this session, the learners have explored the world of CSI and the procedures used to solve different crime scenes and investigations. This has been an exciting and engaging Quest, allowing them to develop critical thinking skills and problem-solving abilities. They have learned how to analyze evidence, collect data, and draw conclusions from their findings.
In Civilization, they learned about the Poison Pump during the outbreak of the Germ Theory. This historical investigation allowed them to tie together their investigation skills and try to uncover the cause of the Poison Pump in London. This type of interdisciplinary learning allows for a deeper understanding of the material and helps the learners make connections between different subjects.
As the learners finish their last few days of the school year, they are also starting to complete their AAR, which stands for the After Action Review. This process allows them to reflect on their learning throughout the year, identify areas of strength and areas for improvement, and set goals for the future. It's an essential step in the learning process, allowing them to take ownership of their learning and continue to grow and develop.
In conclusion, the learners should be incredibly proud of themselves for making it to the year's last session. They have shown resilience, perseverance, and dedication throughout the year. As they complete their AAR and look towards the future, they should remember the quote from Winston Churchill and continue to push forward, never giving up on their goals and dreams.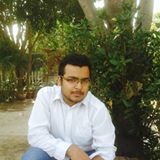 AuditStudent.com, founded by Rizwan Ahmed, is an educational platform dedicated to empowering students and professionals in the all fields of life. Discover comprehensive resources and expert guidance to excel in the dynamic education industry.