Dive Brief: 
Members of three unions representing Rutgers University's educators, researchers, librarians and clinicians voted Monday to approve new contracts, a development that came just weeks after they ended the college's first strike in history. 

About 93% of members ratified the five separate contracts, according to the unions' announcement. They touted pay raises, as well as better job security for adjunct faculty members. 

Full-time faculty members will see a 14% pay bump over the contract's four-year term, which is retroactive to last July. Teaching and graduate assistants, meanwhile, will have their pay increased 32.6% by year four, while adjunct faculty's pay will rise 43.7%. 
Dive Insight: 
The new contracts bring to a close nearly a year of fraught negotiations between the three unions and Rutgers University. They reached a boiling point in April, when employees went on a strike that lasted a week. 
New Jersey Gov. Phil Murphy, a Democrat, was personally involved in the negotiations, and urged university leaders not to take legal action against the strikers, Politico reported. Officials maintained that the work stoppages were illegal under case law. 
Todd Wolfson, general vice president of Rutgers AAUP-AFT, said in a statement that the contracts represented a pivotal moment for higher education labor in the U.S. 
"Other unions representing graduate workers and faculty organized, struck, and won strong contracts, inspiring us to fight for more," Wolfson said. "And now we've contributed to the largest strike wave in the history of public higher education."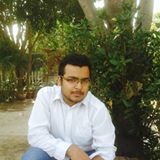 AuditStudent.com, founded by Rizwan Ahmed, is an educational platform dedicated to empowering students and professionals in the all fields of life. Discover comprehensive resources and expert guidance to excel in the dynamic education industry.