Dive Brief:
Almost three-quarters of college students say a state's level of access to reproductive care is important to whether they stay enrolled, according to

a new Lumina Foundation and Gallup poll

.

Meanwhile, 60% of those who aren't enrolled in college and don't have a degree say laws governing abortion access are at least somewhat important to where they would attend.

Differences emerge across political lines: 80% of college-enrolled Democrats, versus 62% of enrolled Republicans, said reproductive health laws are at least somewhat important to whether they remain on their campuses.
Dive Insight:
Political battles are heating up nationwide, with state and federal policymakers taking actions that directly and indirectly target colleges — but nevertheless affect where students want to attend.
Researchers have already started to track how political strife influences where students enroll. Roughly 1 in 4 students in a recent Art & Science Group survey said they had ruled out a college based on the political environment in the state where it's located. 
The new Lumina and Gallup poll is documenting part of the fallout from last year's U.S. Supreme Court decision ending the constitutional right to an abortion. 
The organizations last fall surveyed more than 6,000 college students, as well as more than 6,000 adults ages 18 to 59 without a degree and not currently in a college program.
More than 80% of college students and unenrolled adults each said they would prefer to attend a college in a state with greater access to reproductive health services.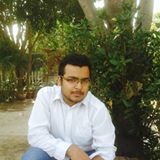 AuditStudent.com, founded by Rizwan Ahmed, is an educational platform dedicated to empowering students and professionals in the all fields of life. Discover comprehensive resources and expert guidance to excel in the dynamic education industry.