Whether you're planning to backpack in Argentina, sunbathe in Colombia, or eat your way through Spain, learning some Spanish lingo can take your trip to the next level. Knowing basic Spanish travel phrases makes communicating easier so you can focus on having fun, and it'll help you make a good first impression with speakers you meet. We've put together the most useful Spanish phrases and words for you to learn (or just reference) for your travels.
If you have some time before you leave, also consider getting some practice in with Rosetta Stone. Even just a few weeks of lessons can help you learn a bit of basic Spanish grammar so you can construct simple sentences, and Rosetta Stone's TruAccent technology will give you feedback on your pronunciation so you can improve your accent.
Plus, check out our Everyday Conversations in Spanish video series to sample even more vocabulary! 
Table of contents
Greetings and basic Spanish phrases
Often, all you need to start a conversation is a friendly greeting. Here's how to do that, along with some other phrases that'll come in handy in every situation.
Hola. = Hello.
Buenos días. = Good morning.
Buenas tardes. = Good afternoon.
Buenas noches. = Good evening.
Adiós. = Goodbye.
Sí. = Yes.
No. = No.
Por favor. = Please.
Gracias. = Thank you.
De nada. = You're welcome.
Lo siento. = I'm sorry.
Perdón. = Excuse me.
¿Habla inglés? = Do you speak English?
¿Cómo se dice ___? = How do you say ___?
No entiendo. = I don't understand.
Me llamo… = My name is…
¿Cómo se llama? = What's your name?
Asking for directions
It's easy to get lost in an unfamiliar country, but many locals are willing to assist you with directions if you ask. Use these Spanish phrases to find your way around.
¿Dónde está…? = Where is…?
¿Cuál es la dirección? = What's the address?
¿Puede mostrarme en el mapa? = Can you show me on the map?
¿Podrías escribirlo, por favor? = Could you please write it down?
a la izquierda = on the left/to the left
a la derecha = on the right/to the right
todo recto = straight ahead
al lado de… = next to…
norte = north
sur = south
este = east
oeste = west
Dining
Food is an essential part of culture, so you should definitely make an effort to use Spanish when you're trying local cuisine. The phrases below will have you covered when getting a table, ordering, and paying. Check out our full guide on ordering food in Spanish for even more phrases to use! 
Una mesa para ___ por favor. = A table for ___, please.

dos = two
tres = three
cuatro = four

Tengo una reserva a nombre de… = I have a reservation under the name of…
¿Qué recomienda? = What do you recommend?
¿Qué hay en este plato? = What's in this dish?
Soy vegetariano/a.* = I'm vegetarian.
Soy vegano/a.* = I'm vegan.
No como… = I don't eat…
Tengo alergia a… = I'm allergic to…
La cuenta, por favor. = The bill, please.
¿Aceptan las tarjetas? = Do you accept credit cards?
Solo se acepta efectivo. = Cash only.
un desayuno = a breakfast
un almuerzo = a lunch
una cena = a dinner
una comida = a food
una bebida = A drink
una entrada = an appetizer
un plato principal = a main dish
un postre = a dessert
una agua = a water
un café = a coffee
un té = a tea
una cerveza = beer
un vino = a wine
caliente = hot
frío = cold
picante = spicy
una cuchara = a spoon
un tenedor = a fork
un cuchillo = a knife
un vaso = a glass
un bol = a bowl
un plato = a plate
una servilleta = napkin
Delicioso. = Delicious.
¡Salud! = Cheers!
*The -o ending of this word is masculine and the -a ending is feminine.
Accommodations
Hotels and hostels tend to go above and beyond to work around any language barriers, but it can't hurt to know these phrases when you're looking for lodging.
Tengo una reserva a nombre de… = I have a reservation under the name of…
Necesito un cuarto para ___ personas. = I need a room for ___ people.

dos = two
tres = three
cuatro = four

Una noche de estancia. = One-night stay.
Estancia de ___ noches. = (more than one)-night stay.

dos = two
tres = three
cuatro = four

una cama individual = a single bed
una cama matrimonial = a double bed
Necesito una cama extra. = I need an extra bed.
una almohada = a pillow
una manta = a blanket
¿Cuál es la contraseña de Wifi? = What is the Wifi password?
¿A qué hora es el check out? = What time is check-out?
¿Puedo pedir un check-out tardío? = Can I have a late check-out?
¿A qué hora sirven el desayuno? = What time do you serve breakfast?
Transportation
It's hard to travel without the planes, trains, and automobiles that actually move you from place to place. Knowing how to say at least some of these is paramount to make sure you get where you need to go.
un aeropuerto = an airport
una puerta de embarque = an airport gate
un avión = an airplane
una estación de autobuses = a bus station
un autobús = a bus
una estación de tren = a train station
un tren = a train
una estación de metro = a subway station
un metro = a subway
un taxi = a taxi
Emergencies
There's a lot of wisdom in the saying "hope for the best, plan for the worst." Ideally you won't need to use these phrases while you're traveling, but if an emergency pops up, here are some Spanish phrases to help you handle it.
Ayúdame, por favor. = Help me, please.
No me siento bien. = I don't feel well.
Necesito un médico. = I need a doctor.
La cita médica = doctor's appointment
Necesito a la policía. = I need the police.
un oficial de policía = a police officer
Mi medicamento está ____. = My medication is ____.

en mi bolso = in my bag
en mi bolsillo = in my pocket
en mi maleta = in my suitcase

¿Dónde está la farmacia más cercano? = Where is the closest pharmacy?
¿Dónde está el hospital más cercano? = Where is the closest hospital?
Me duele ___. = My ___ hurts.

la cabeza = head
el estómago = stomach
el pecho = chest

Me siento mareado. = I feel dizzy.
Tengo fiebre. = I have a fever.
Tengo problemas para respirar. = I have trouble breathing.
seguro médico = health insurance
Explore the Spanish language with Rosetta Stone
These phrases will help you get by in a Spanish-speaking country and enjoy your trip. If you want to have an even better experience, though, use Rosetta Stone to learn the basics of Spanish conversation. Knowing more Spanish will help you make real connections with people and find spots that only the locals know about.
With Rosetta Stone, you'll learn Spanish naturally with a unique immersive approach to learning. Bite-sized lessons help you learn at your own pace, and the Rosetta Stone app lets you do it all on the go. Plus, you'll have the option to choose between Latin American or European Spanish to ensure you master the nuances of each dialect! 
Ready to jump right in? Start your first lesson today at rosettastone.com.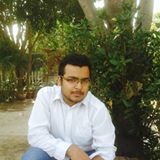 AuditStudent.com, founded by Rizwan Ahmed, is an educational platform dedicated to empowering students and professionals in the all fields of life. Discover comprehensive resources and expert guidance to excel in the dynamic education industry.