Colloquia/Workshops
Emory University School of Law – Jocelyn Simonson, Professor of Law & Associate Dean for Research and Scholarship, Brooklyn Law School, presents today, Radical Acts of Justice: How Ordinary People are Dismantling Mass Incarceration, as part of the Faculty Colloquium Series.
About the Legal Scholarship Blog
The Legal Scholarship Blog features law-related Calls for Papers, Conferences, and Workshops as well as general legal scholarship resources. If you would like to have an event posted, please contact us at legalscholarshipblog@gmail.com
About the Author
Mary Seitz – Barco Law Library, University of Pittsburgh School of Law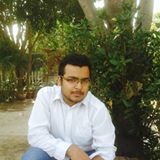 AuditStudent.com, founded by Rizwan Ahmed, is an educational platform dedicated to empowering students and professionals in the all fields of life. Discover comprehensive resources and expert guidance to excel in the dynamic education industry.