On Tuesday 2nd May, we were joined by Claire Coutinho, Education Minister with responsibility for SEND to discuss the SEND Improvement Plan.
Many of you sent in questions before the webinar and we collated them and asked as many as possible, while attendees were able to ask their own in the second half of the webinar.
What did we learn?
The minister covered a lot of ground, reiterating nothing in the plan changes the current law. But we were interested to hear her say that the government are "not even testing" mandatory mediation. However, the Improvement Plan document says the following:
"We will continue to explore options for strengthening mediation and will test and evaluate approaches further before deciding whether to bring forward legislation to make these strengthened processes statutory and make mediation mandatory. We will be more effective at using data on how mediation is carried out locally to inform intervention activity and will take action where local areas are not participating in mediation as required"
So, it seems that despite the document, mandatory mediation is off the table. At least for this parliament.
Have you been told the law has changed on SEND?
We've been hearing from colleagues that some local authorities and schools have been telling parents that the law— including on mediation— has changed.
As Minister Coutinho herself reiterated, this is NOT TRUE. She was concerned with what we reported to her, so please, if you have been told that the law on SEND has changed, please let us know
Watch the webinar recording with SEND Minister Claire Coutinho
We hope you find the webinar as useful as we did. If you'd like to donate to support our work, you can do so here
Also read:
Related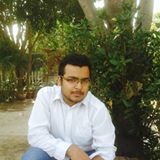 AuditStudent.com, founded by Rizwan Ahmed, is an educational platform dedicated to empowering students and professionals in the all fields of life. Discover comprehensive resources and expert guidance to excel in the dynamic education industry.