This webinar was rescheduled from a planned presentation at Cambridge University. Although dyslexia has traditionally been defined in negative and narrow terms, these definitions are poorly matched to the breadth of research on dyslexic children and adults. Here the Eides present their case that dyslexia should not be defined solely as a defect or deficiency, […]
To access this post, you must purchase a Premium Membership.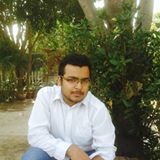 AuditStudent.com, founded by Rizwan Ahmed, is an educational platform dedicated to empowering students and professionals in the all fields of life. Discover comprehensive resources and expert guidance to excel in the dynamic education industry.