This post contains affiliate links for your convenience.
Get your kids and students excited about Earth Day with these awesome FREE printables that teach kids about recycling and taking care of the Earth through fun, hands-on activities! (Print them on recycled paper or tree-free sustainable paper!)



Pin Me!
Earth Day Printables from Totschooling
Earth Day Printables from Other Blogs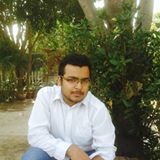 AuditStudent.com, founded by Rizwan Ahmed, is an educational platform dedicated to empowering students and professionals in the all fields of life. Discover comprehensive resources and expert guidance to excel in the dynamic education industry.