Mexico has countless archaeological sites from the many civilizations that predate the arrival of the Spanish.  And new discoveries are constantly being made.  This photo on the front page of a newspaper caught my eye as I passed a newsstand along the street.
At the Mayan city of Chichén Itzá in the state of Yucatán, archaeologists found this round stone.  It served as a marker on the ball court.  Around the edge are Mayan hieroglyphs, and in the center are the figures of two ball players.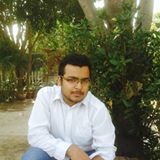 AuditStudent.com, founded by Rizwan Ahmed, is an educational platform dedicated to empowering students and professionals in the all fields of life. Discover comprehensive resources and expert guidance to excel in the dynamic education industry.