Are you considering taking your education to the next level by pursuing a master's program abroad in the U.S.? If so, you have come to the right place! We will explore the benefits, what requirements are needed for entry into such programs, how to choose the best program for you, and other useful information about applying and paying for your studies. We will also discuss some of the most common challenges students face when studying abroad and how you can prepare yourself ahead of time. Keep reading if you want to learn more about pursuing a master's degree at an American university!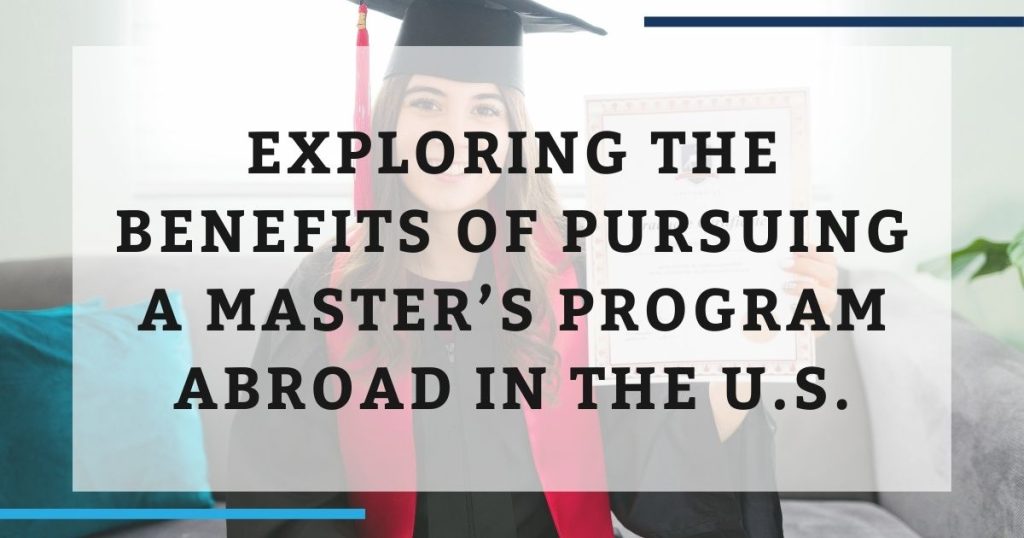 Benefits of pursuing a master's program in the U.S.
Studying abroad in the U.S. can be an enriching and rewarding experience academically, personally, and professionally. Some of the most notable benefits include:
Access to world-class education – By studying abroad in the U.S., you will gain access to some of the best educational resources available. Whether it's the libraries, research centers, or professors, you will benefit from a world-class education that can open up many career opportunities in the future.
Professional networking – Studying in the U.S. gives you an opportunity to develop lasting relationships with people from around the world and make connections for your future career prospects. You may even be able to find mentors who can guide you and offer helpful advice.
Cultural understanding – Being immersed in a different culture enables you to think differently and appreciate other cultures' perspectives. This will not only broaden your horizons, it will enable you to be more open-minded when dealing with different people in the future.
Language proficiency – Living and studying in the U.S. gives you a chance to learn English at an advanced level and improve your language skills. This can help you with any future job opportunities that require strong communication abilities.
Requirements to Enter a Master's Program
Before you can enter a master's program in the U.S., there are some requirements you must meet. This includes having a bachelor's degree from an accredited institution, meeting language proficiency requirements, passing any relevant standardized tests, and providing documentation of financial support. Additionally, depending on your chosen university or programs, you may need to provide letters of recommendation, a statement of purpose, or other materials.
How to Choose The Best Master's Program For You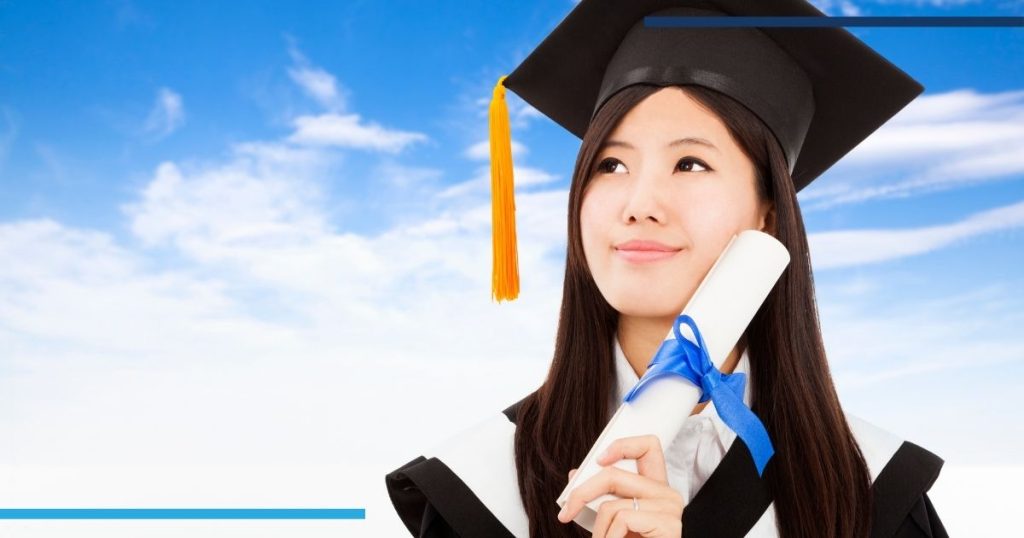 When it comes to choosing the right master's program for you, there are a few things to consider. First and foremost, think about what area of study interests you the most and make sure that the university or program offers courses in that field. Research each school's requirements and admissions process carefully to identify what documents you must submit. Moreover, look into the faculty and student profiles to get a better sense of the learning environment and available support.
Use the school search at InternationalStudent.com to find your perfect school.
Applying to a Master's Program in the U.S.
Once you have chosen the school and program that is right for you, it's time to start the application process. The first step is to fill out the online application form, which typically requires basic personal information such as name, address, and date of birth. Additionally, you will need to provide transcripts from any previous academic courses or degrees, a statement of purpose, and proof of financial support. Lastly, depending on your chosen university or program, you may need to submit standardized test scores or letters of recommendation. Every application will vary and require different pieces of information and supporting documents. 
The Cost of Studying Abroad in the U.S.
The cost of studying abroad in the U.S. will depend on a variety of factors such as tuition fees, living expenses, and other costs associated with your program or university. Generally speaking, tuition fees for master's programs range from $20,000 to $80,000 per academic year while living expenses can be anywhere from $10,000 to $30,000. Depending on the school and program you choose, there may be additional costs such as medical insurance or visa fees that need to be taken into consideration.
Financing Options For Masters Programs Abroad
Beyond your personal savings and family support, you may need to consider scholarships and private student loans to cover the remaining costs of your master's program. Although this can be a daunting prospect, the return on investment for a masters program abroad can be well worth it. Additionally, there are many resources available to help you find the best financing options for your studies such as InternationalStudent.com's Financial Aid Center.
Preparing For Your Studies Abroad – Tips and Tricks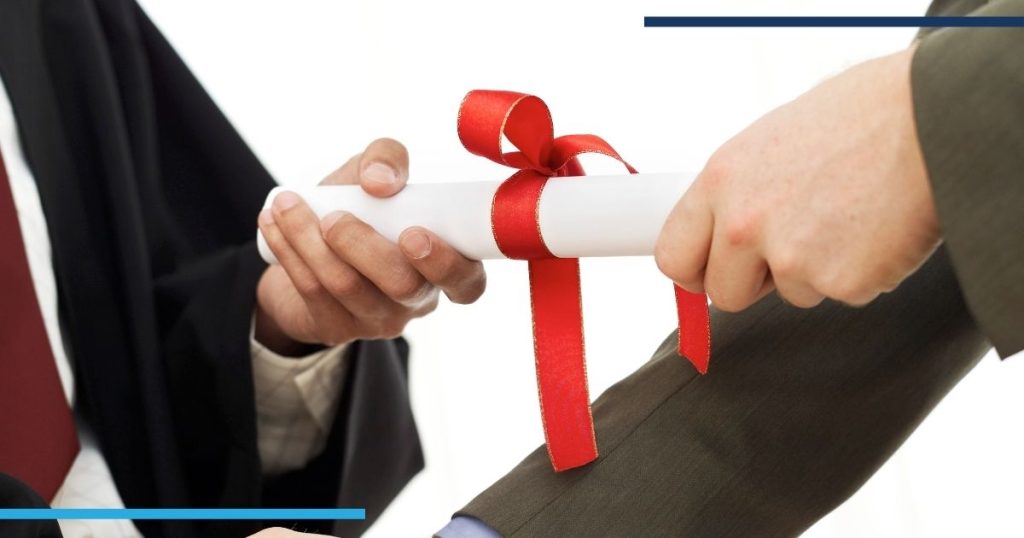 Now that you have been accepted into a master's program abroad in the U.S., it is time to start preparing for your studies. Doing research on the university or program you are attending can help familiarize you with what to expect. Additionally, it is essential to make sure that you have all the necessary documents in-hand such as a valid passport and visa. Taking the time to brush up on your language skills or researching different cultural norms can be invaluable when transitioning into a new country and culture.
Common Challenges and Solutions for Students Doing a Master's Program Abroad in the U.S.
Studying abroad can be an exciting, yet challenging experience, so it is important to recognize common difficulties and know what helpful resources are available. Language barriers can be one of the biggest challenges for international students, and there are many language learning websites or classes that can provide assistance. Additionally, managing finances while living in another country may require some additional guidance. Furthermore, understanding the cultural customs of a new country can take some time and research, and having access to resources such as InternationalStudent.com's cultural guides can be very helpful.
Finally, you will need to stay organized in order to keep track of deadlines for assignments and exams, important documents such as visas or insurance, and any other tasks involved in transitioning to a new place.
Overall, pursuing a master's program abroad in the U.S. is an exciting opportunity that can open numerous doors for personal and professional growth. Taking time to prepare for your studies by researching universities, understanding cultural norms, brushing up on language skills, and managing finances can help ensure a successful and rewarding experience.
You can skip to the end and leave a response. Pinging is currently not allowed.