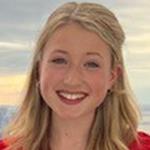 Reading time: three minutes
Vacation schemes are now getting closer as the summer months approach. Soon, excited students will be finding out if they've secured a place on the coveted scheme! So, if you are chosen to go on one it's important to be prepared. Vacation schemes are a huge opportunity and knowing how to prepare for them is essential. Read on for some of my top tips.
1. Go into your first day knowing the firm as much as you can
Research is key. You will already have researched the firm to secure your place. But, go over your notes and read up on some recent cases the firm has worked on. You should also research their corporate social responsibility schemes and check the practice areas they work in. You'll probably have applied to a large range of firms and sometimes these facts can slip your mind. So, be prepared and confident in your knowledge.
Check out this page on researching law firms, to get a strong idea of where to start.
2. Try to talk to partners, associates and trainees beforehand
I'm a big advocate of LinkedIn. I think that it's a great way to network and to chat with people actually in the workplace. Adding some employees on the platform will mean you can ask them the questions that are on your mind. Ask them about the firm, if they trained at the company or even if they have any tips for doing well on the vacation scheme. These are the people that can help you get the most out of the scheme.
Building a rapport with someone before you start the scheme is going to boost your confidence massively, and you may even go up to one of them during the scheme and initiate a helpful chat with them in person. It's always comforting to see a familiar face.
Read this LCN Says to learn how to make the most of "Instagram's boring older sibling LinkedIn".
3. Go over your application answers
If you've secured a training contract interview then you'll no doubt be asked some questions about your application. For example, if they asked you a commercial awareness question and you mentioned a certain sector and the issues involved, then be prepared to talk about those in the interview. Completing applications months before the vacation scheme means that inevitably you'll forget some of what you said. So, download it and go through it with a fine-tooth comb.
This also involves checking what you answered regarding your hobbies and ways that you showed teamwork, confidence, a willingness to learn etc. With these scenarios that you talked about, you should be able to elaborate on how each one was beneficial to you and your career. Think about the STAR approach and be confident in your answers.
4. Wear smart, professional clothing
As all my above points have drawn out, confidence is key. Being secure in yourself and showing the firm that you'll be an asset to them is what this process is really all about. Make sure you have some clothes sorted that'll show that you're ready for a professional workplace and also ensure that excited to start grafting. I personally think that exciting outfits are a perk of working in the office!
If you're still worried about what to wear on a vacation scheme, make sure to read this Oracle.