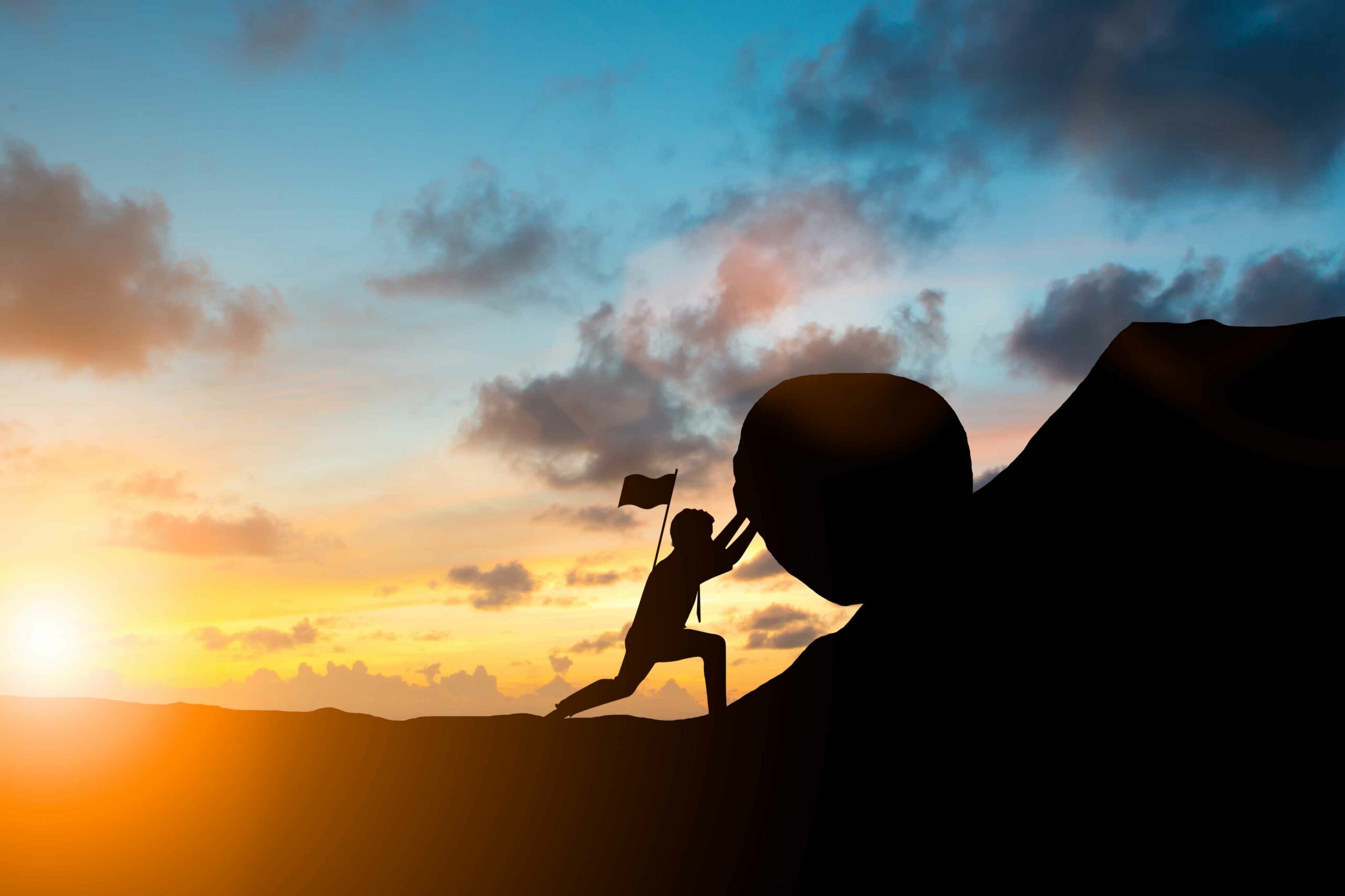 A
6
min read
In the past 12 years, I have been fortunate to be a part of the MBA journey of hundreds of candidates from around the world, hailing from diverse demographics, industries, and backgrounds. These remarkable represented a broad spectrum of professional fields, including tech, finance, banking, oil and gas, human resources, automobile, shipping, family business, military, etc. They brought a unique personal and professional story that propelled them toward pursuing an MBA, shaping their future career paths. These narratives were a testament to their unwavering determination, focus, hard work, and resilience. Among the recent candidates I have collaborated with, one story that shines particularly brightly is that of Stephanie Ponassian.
I have had the privilege of being a part of Stephanie Panossian's MBA journey for the past two years, and her narrative stands as a true testament to her unyielding determination, unwavering focus, and remarkable power of perseverance. To truly appreciate her journey, let's delve into her background and the path that led her to UCLA Anderson.
Background
Stephanie was born and raised in Lebanon, where she embarked on her academic journey by pursuing a bachelor's degree in business administration from Americana University of Beirut. In 2017, she ventured to Dubai, kickstarting her career as a management trainee in the dynamic food and beverage industry. Through consistent dedication and hard work, Stephanie quickly moved up the career ladder, assuming various roles in the field of marketing across different companies. Her journey led her to the position of Assistant Marketing Manager at Americana Kuwait Food Company before she embarked on her MBA at UCLA Anderson.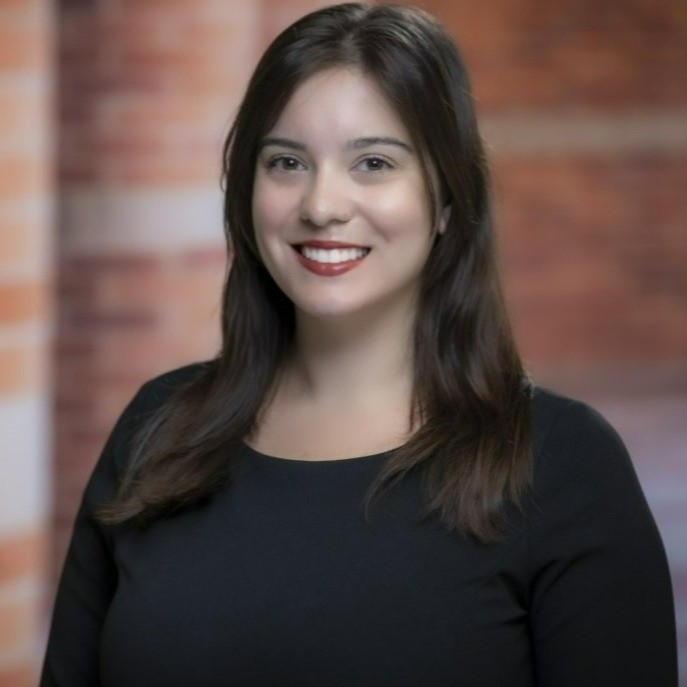 Career Goals
After achieving notable success, Stephanie aimed to transition her career trajectory from marketing to human resources management. Her short-term goal is to start working in human resources as a human resource specialist, a people manager, or a human resource employee for four to five years.  In the long term, she envisions establishing a company dedicated to supporting other organizations with restructuring and improving their employee culture.
Application to McGill and Concordia
To achieve her goals, she sought our assistance in her application to two Canadian programs, McGill and Concordia, in 2021. However, the road to her dreams was not without its hurdles, the most formidable being her noncompetitive GMAT score- 610. To address this weakness, we strategically highlighted the exceptional facets of her profile, such as her extraordinary career accomplishments, rapid growth in the marketing domain, clarity of her career goals, and active involvement in analytically driven projects that reinforced the quantitative nature of her work.
Furthermore, we showcased Stephanie's engagement beyond her professional life. We highlighted her initiatives to raise awareness of social issues affecting Lebanese women and later at work by being a part of SHINE Women Empowerment program at KFC in Dubai. We also highlighted her diverse interests beyond work, primarily her talent for playing piano and her accomplishment of completing seven out of eight years of the Classical piano program at the Lebanese National Music Conservatoire.
To address her lower-than-desired GMAT score, we meticulously composed an optional essay that candidly elucidated the real reason for her low GMAT. We explained convincingly that her test anxiety hindered her performance rather than her lack of verbal or quantitative skills. We convincingly detailed how she had dedicated nearly two years to overcoming her test anxiety. Furthermore, we also highlighted her active involvement in analytically driven projects that reinforced the quantitative nature of her work. The honesty and authenticity of the optional essay resonated with the admission committees at both institutions, ultimately earning her admission offers from both Canadian institutions—McGill and Concordia.
Setbacks She Faced after Success with Canadian Programs
Unfortunately, Stephanie's visa application was rejected despite her untiring efforts to obtain it. She had already resigned from her job at Americana in preparation for her MBA, only to face this obstacle. Undeterred by this setback, she approached her former employer again. Her remarkable skills and dedication not only reinstated previous role but also led to her promotion as an assistant marketing manager at Peet's Coffee.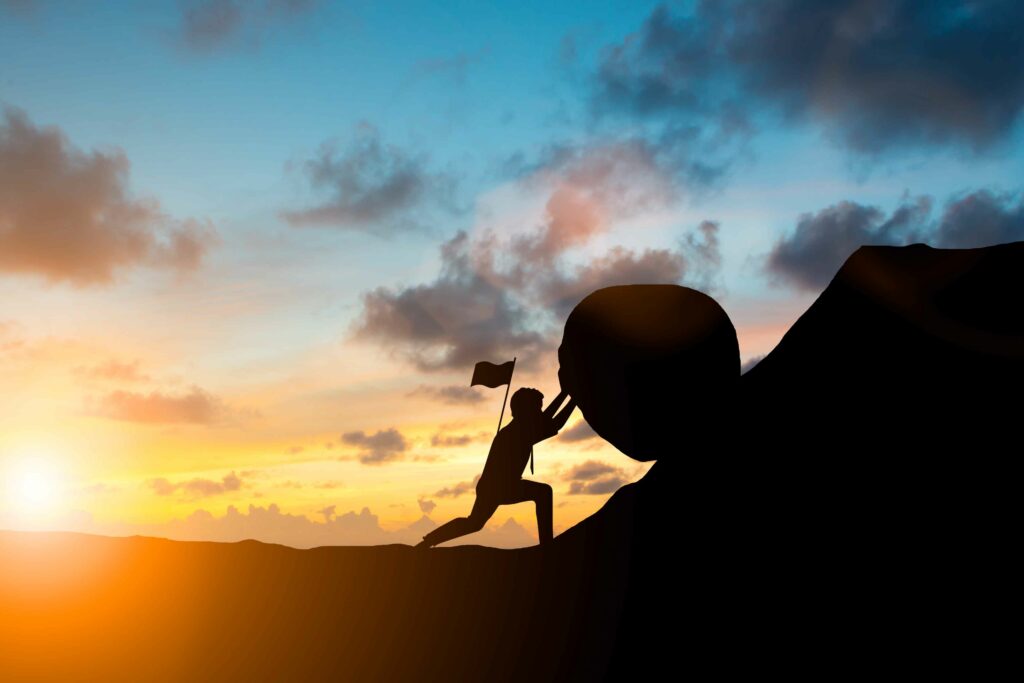 Determined to stay committed to her aspirations, Stephanie shifted her focus towards US business schools. She reached out to me again this year with resolute plans to apply to schools in the United States.
Application to US B-schools
Once again, we collaborated on Stephanie's application to UC San Diego (UCSD), UC Irvine, and UC Los Angeles (UCLA) despite her GMAT score remaining 610. We refined the resume to accommodate her new role and tailored her application to the three business school's requirements, highlighting her accomplishments in her new role. The results were profound. Stephanie got accepted into UCSD and UC Irvine and was waitlisted by UCLA after the interview. Even after accepting UCSD's offer, she was determined to pursue her chance at UCLA and requested my assistance with the waitlist letter.
Waitlist Strategy for UCLA
We collaborated to devise a waitlist strategy and meticulously crafted a waitlist letter that showcased her extraordinary accomplishments and rapid career growth as a marketing professional. The waitlist letter highlighted the following key points:
the initiatives she took both within and outside of her workplace
her clearly defined career goals
her involvement in analytically driven projects and the quantitative aspect of her work
the alignment of her values with Anderson's commitment to 'drive change.'
Above all, her unwavering resilience and never-give-up attitude
The Outcome
After submitting the waitlist letter, we both awaited the outcome with bated breath. And then, a miracle happened- the UCLA admission committee converted her waitlist status into a highly coveted admission offer. We both were on cloud nine with this accomplishment. With a 610 GMAT score, Stephanie defied the odds and secured admission to a prestigious program like UCLA, where the average successful GMAT score stands at 710.
This remarkable accomplishment affirmed that UCLA looked beyond mere numbers and valued the depth and strength of Stephanie's strong profile, her 'fit' with Anderson's values, resulting in her acceptance into the Anderson class of 2025. Stephanie is now a first-year student at Anderson, her dream school. She was focused on her goals and did not allow failures to weaken her. I am grateful to be a partner in her MBA journey and am thrilled to witness her dreams turning into reality. We at MER, wish her the best of luck on her amazing journey at Anderson and beyond.
Stephanie had previously shared her application journey after receiving admission offers from Canadian B- Schools. You can explore her story here.
For Stephanie's Review on the GMAT Club, click here.

For Stephanie's Recommendation on LinkedIn, click here.
Stephanie has kindly agreed to delve into the challenges she faced during her MBA journey to US B schools, leading to acceptance offers from UCSD, UC Irvine, and then UCLA Anderson despite her noncompetitive GMAT score. Stay tuned for our forthcoming conversation with Stephanie, where she will share her experiences firsthand.
Poonam Tandon, the founder of MER (myEssayReview), is a Ph.D. in English with 12 years of MBA consulting experience and three decades of teaching experience in India and the US. A master storyteller, Poonam has successfully guided hundreds of students worldwide to gain admission into the esteemed MBA, EMBA, and specialized Masters's programs in the US, Canada, Europe, and Asia.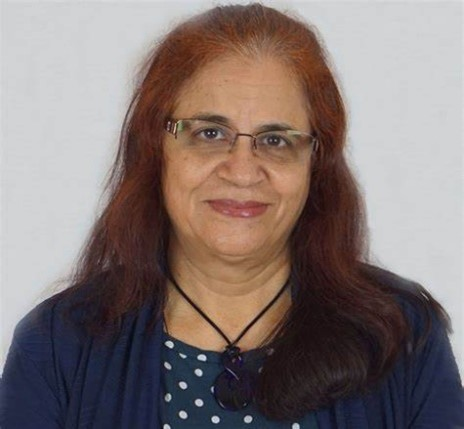 Throughout her four-decade-long professional career, she has reviewed 10,000+ essays written by applicants worldwide. Poonam is recognized as one of the top 5 most reviewed consultants on the GMAT Club (143 reviews).
Do you have questions about your application for the 2023-24 application cycle? E-mail Poonam at poonam@myessayreview.com or sign up here for a free consultation.