A
4
min read
For the last ten years, e-GMAT has consistently delivered more 700+ scores than any GMAT Club partner. Moreover, since 2021, we have accounted for a remarkable 60% of all success reported on GMAT Club, solidifying our position as a leading authority in GMAT preparation. Our ability to adapt and improve our offerings with every change in the GMAT landscape has driven our success. Be it the introduction of Integrated Reasoning (IR) in 2012 or the shift to a shorter format in 2018, e-GMAT has been at the forefront of innovation, ensuring that our students have the best resources at their disposal.
As we move into 2023, e-GMAT remains committed to maintaining this legacy of excellence by enhancing our offerings in response to the latest GMAT Focus Edition. Our current comprehensive, Integrated Reasoning course is already considered the best in the industry, and our platform is well-equipped to support Data Insights today. As we receive more information from the GMAC, we will continue to update our courses to provide our students with the most relevant and effective learning experience.
Data Insights course by the End of June
We plan to add Data Insights to our course within four weeks of the GMAC releasing the Official Guide 2023-24 (currently expected to be Jun 6). This data insights section will equip test-takers with every chart, MSR question type, etc. on which the test will likely evaluate them. Note that we are already working to ensure we are ready as soon as the GMAC releases those materials.
Once the new materials become available, we will upgrade the e-GMAT course to be GMAT focused, maintaining our position as the world's most comprehensive data insights course provider.
Our current course offerings already provide a solid foundation for Data Insights.
It is important to note that our current course offerings already place us in an excellent position to offer an unparalleled Data Insights solution. Our data insights course combines Integrated Reasoning (IR) and Data Sufficiency components. The data sufficiency aspect is seamlessly integrated into our quant course. Students will continue to master data sufficiency for various topics, such as NP, Algebra, Word Problems, and Advanced Topics while learning the relevant concepts.
We have the best Integrated Reasoning Offering in the world.
Our IR course is already recognized as the world's most comprehensive course, covering four types of questions: graphic interpretation, table analysis, two-part analysis, and multi-source reasoning. This comprehensive coverage allows our students to develop a strong foundation in the critical areas required for success in data insights.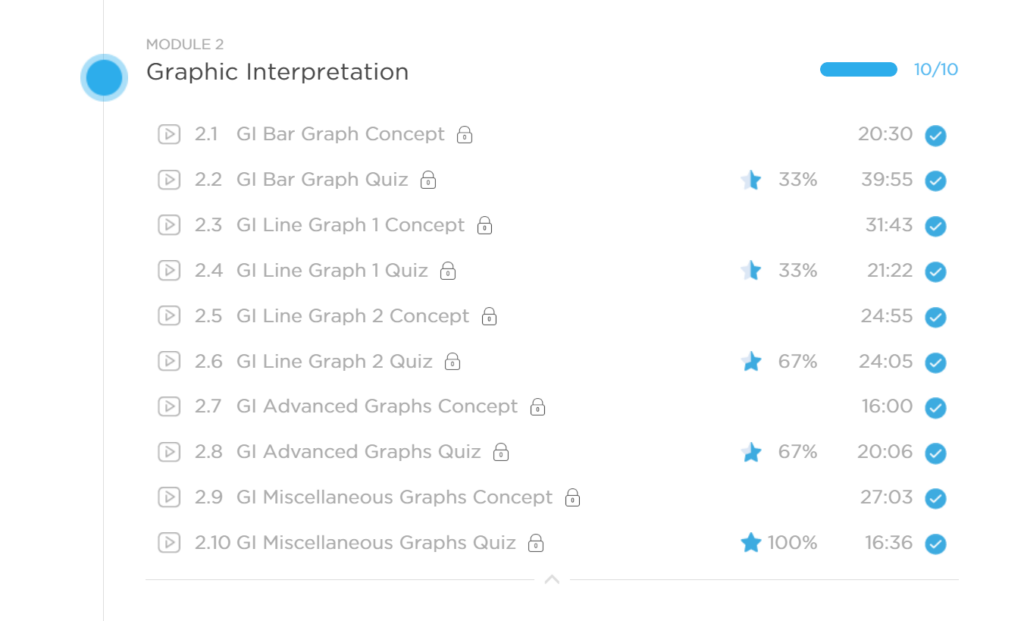 Figure 1: Coverage of GI in our current IR course
For example, in Graphic Interpretation, we offer extensive materials that help students understand complex visual data representations and extract meaningful insights from them. Similarly, our table analysis materials enable students to efficiently analyze tables, identify patterns, and draw conclusions based on the given data. Our two-part analysis is further subdivided into verbal and quant sections, ensuring students develop a balanced skillset across both domains. Finally, our multi-source reasoning materials teach students to synthesize information from various sources and make informed decisions based on that information.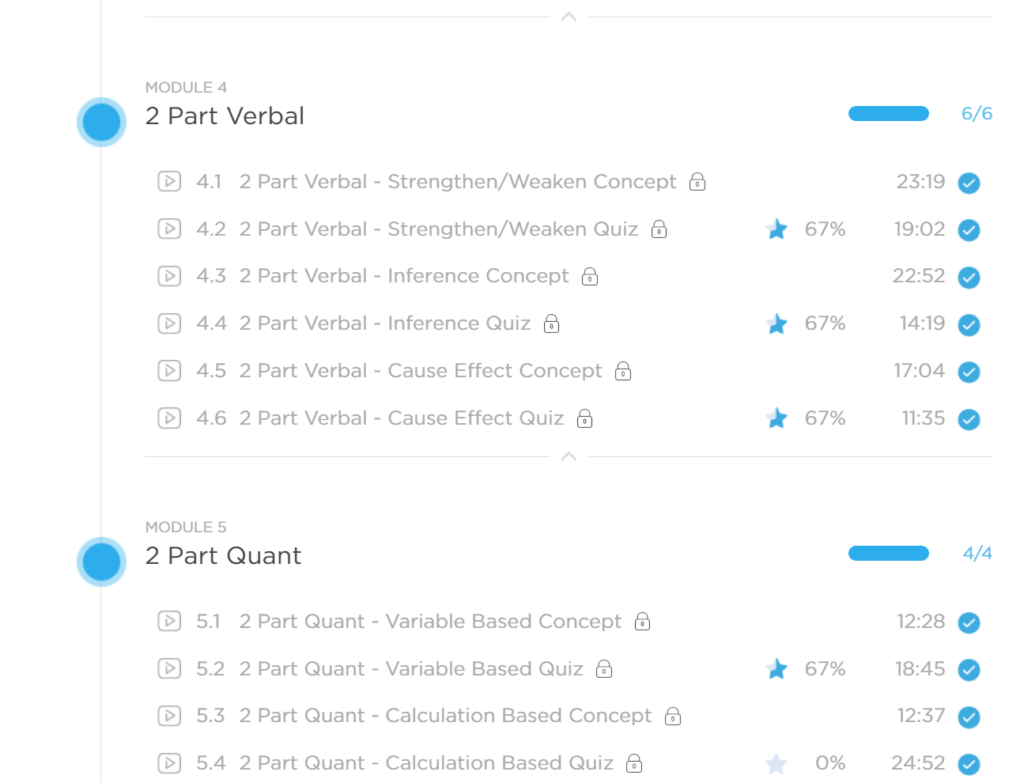 Figure 2: Coverage of Two-Part in our current IR course
We take pride in the fact that our IR course is more comprehensive than those offered by competitors such as Target Test Prep, GMATWhiz, Magoosh, etc. Our commitment to providing the highest quality course materials is evident in the results achieved by our students, many of whom scored a perfect 8 on IR. Moreover, over the last decade, we have collected 156,000 data points against the IR course; all of which will be used to improve the next generation of IR offerings.
Mocks by Aug 15
As we prepare to add Data Insights to our course, we plan to enhance our offering by incorporating Mocks (mock exams) and updating our Scholaranium (score calculations) to align with the new GMAC requirements. These additions will allow students to practice data insights in a simulated exam environment, helping them become familiar with the format and scoring system before taking the actual test.
Why are we in a unique position?
Our technical capabilities and subject matter expertise support our ability to provide the world's best data insights course. Our articles on GMAT-focused percentiles demonstrate this commitment.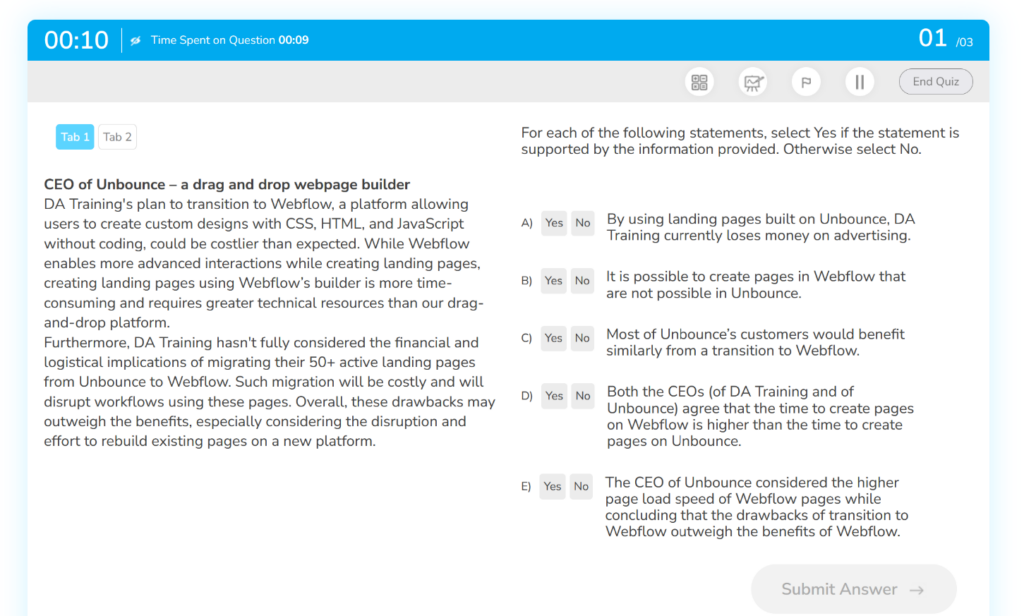 Figure 3: An initial screenshot of our quizzing interface enhanced with MSR capabilities.
Furthermore, our team is experienced in responding to changes in the industry and is well-equipped to make the necessary updates to our course content. We are confident that no other company can come close to matching the comprehensiveness and quality of our data insights course.
Signing off
To conclude, we will add Data Insights to our course once the GMAC releases its materials on Jun 6, and we will need about 45 to 50 days to incorporate the necessary updates. Our existing course offerings, including the world's most comprehensive IR course and integrated data sufficiency training, place us in an excellent position to provide a best-in-class Data Insights solution. We are committed to staying up-to-date with industry changes and leveraging our technical capabilities and subject matter expertise to ensure our students receive the highest quality education in data insights.
Payal Tandon
CEO, e-GMAT
---